aims
RAMSES has 3 main aims
METHODOLOGY ADVANCEMENT
Developing effective guidelines and collaborative methodologies for LEAs investigations.
RAMSES PLATFORM
Developing a set of tools for Internet Forensics.
OPERATIONAL DEMOSTRATION
Demonstrating the impact of the RAMSES platform, through several pilot exercises in different countries, training and awareness campaigns.
Treelogic is a R&D-performing SME in Information and Communication Technologies. Cooperative R&D is the company hallmark, and the key to the business model followed by Treelogic, assessing the maturity of emerging technologies and identifying strategic partners to create new business opportunities.
Policia Judiciária
PORTUGAL
Polícia Judiciária (PJ), the Portuguese Criminal Police, is a higher criminal police body under the Ministry of Justice, supervised by the Public Prosecution Authority.
University of Kent
UNITED KINGDOM
The University of Kent was founded in 1965 and is a research-led higher education institution with more than 19000 students studying a diverse range of subjects.
Research Centre on Security and Crime
ITALY
RISSC is a private, not- for- profit association established in 2005 in Torri di Quartesolo (VI) – Italy.
Universidad Complutense de Madrid
SPAIN
Universidad Complutense de Madrid (UCM) is one of the largest Universities in Spain and all around Europe.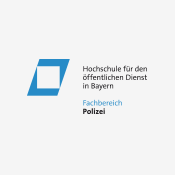 College of the Bavarian Police
GERMANY
The Study Department Police is located in Fürstenfeldbruck and in Sulzbach Rosenberg. Now there are about 800 students at the campus.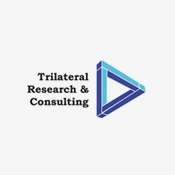 Trilateral Research
UNITED KINGDOM
Trilateral Research (TRI) is a London based Limited company. It specialises in research and the provision of strategic, policy and regulatory advice on new technologies, privacy, risk, surveillance and security issues and effective stakeholder engagement strategies.
Politecnico di Milano
ITALY
Politecnico di Milano (POLIMI) is the largest Italian Technical University, with over 1500 faculty members. The Department actively involved in systems security is the Dipartimento di Elettronica, Informazione e Bioingengeria (DEIB, http://www.deib.elet.polimi.it), with 200+ faculty members and slightly short of 200 PhD students and postdoc researchers.
Belgian Federal Police
BELGIUM
The Belgian Federal Police aims, in cooperation with the Local Police, at improving security, maintaining and developing the democratic principle of the rule of law by carrying out police missions.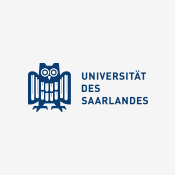 Saarland University
GERMANY
The Center for IT-Security, Privacy, and Accountability (short: USAAR) was founded in October 2011 as a competence center for IT security at Saarland University.
Cuerpo Nacional de Policía
SPAIN
The Spanish National Police Force (Cuerpo Nacional de Policía-CNP) is a police force (LEA) born in 1824, since their origin have been growing as police force up to the present day.
RAMSES FLYER
You can now download the project flyer.
LASTEST NEWS

We are glad to announce that collaboration with a relevant H2020 co-funded project DANTE has started (http://h2020-dante.eu) started. The DANTE project aims to deliver more effective, efficient, automated data mining and analytics solutions and an integrated system to detect, retrieve, collect and analyse huge amount of heterogeneous and complex multimedia and multi-language terrorist-related contents, from[…]

Hello world! RAMSES starts on 1st September 2016
Previous
Next
CONTACT US
For more information, please do not hesitate to contact us